A Sydney nun is the first in the southern hemisphere to undergo a non-invasive procedure to treat her severe tremor.
Sister Carmel Smith, 74, has lived with the condition called essential tremor all of her adult life, affecting her ability to drink, write and teach.
Despite taking eight tablets a day, her condition wasn't improving.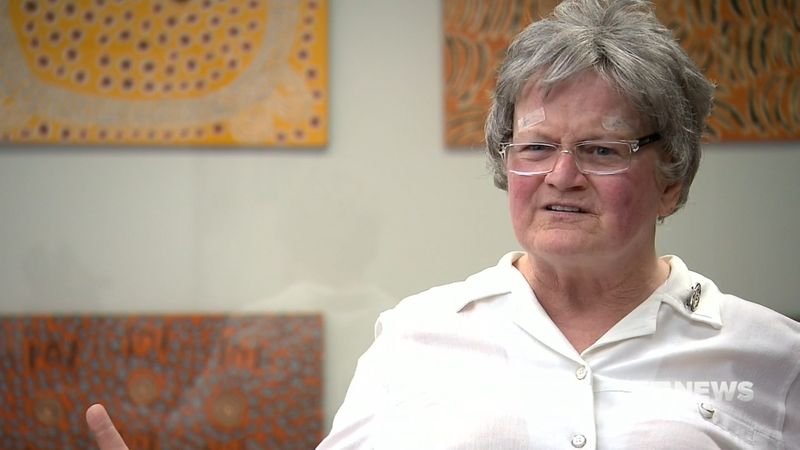 Sydney nun, Sister Carmel Smith, is the first person in the southern hemisphere to undergo a groundbreaking non-invasive essential tremor treatment involving an MRI scan. (9NEWS)

"It just got worse and worse," she said.
Essential tremor affects about one in five people over the age of 65 and is more common than Parkinson's disease.
St Vincent's neurologist Dr Stephen Tisch says it particularly impacts on manual function and independent activities.
"In Carmel's case, the essential tremor that she has, was quite resistant to the effects of medication," Dr Tisch said.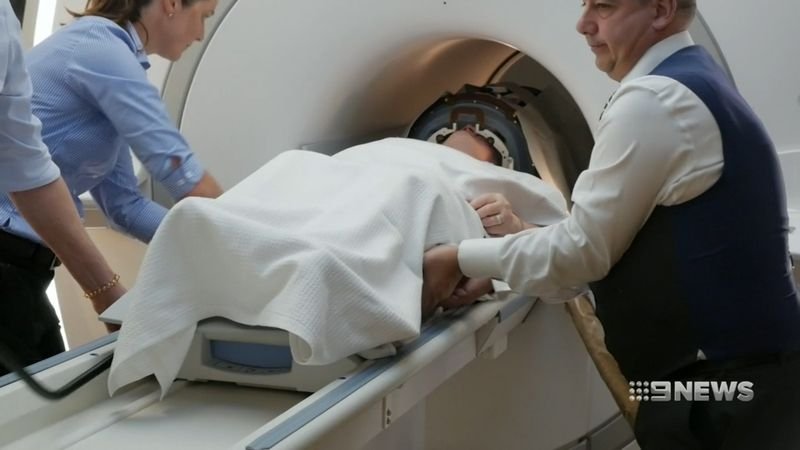 an MRI-guided Focussed Ultrasound pinpoints an area in the brain called the thalamus and creates a tiny lesion under heat to stop tremors. (9NEWS)
Sr Carmel was considered the ideal candidate for a new non-invasive therapy, called MRI-guided Focussed Ultrasound.
The MRI machine is used to pinpoint the area in the brain, called the thalamus that requires treatment.
"It's actually been long known that a particular part of the brain called the thalamus is involved in a network that causes tremor," said St Vincent's neurosurgeon Dr Ben Jonker.
The ultrasound energy targets only a few millimetres of brain tissue, heating it up to 60 degrees Celsius to create a tiny lesion.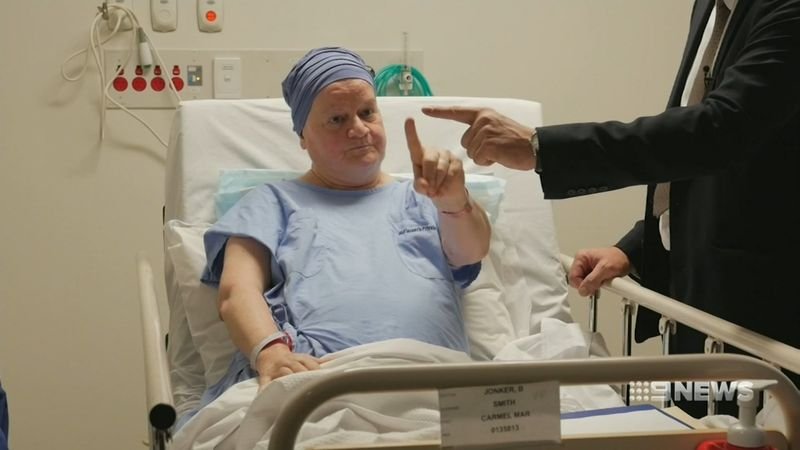 The procedure is set to replace deep brain stimulation, which is considered invasive and relies on electrodes. (9NEWS)

"We deliberately create a lesion under very precise real-time MRI control," said Dr Yael Barnett, St Vincent's Director of MRI.
During this process Sr Carmel wears a halo frame to keep her head still and a water membrane keeps her scalp cool.
Minutes after having the procedure done, her symptoms disappeared.
"Alleluia," said a relieved and excited Sr Carmel as she drank a glass of water without any tremor.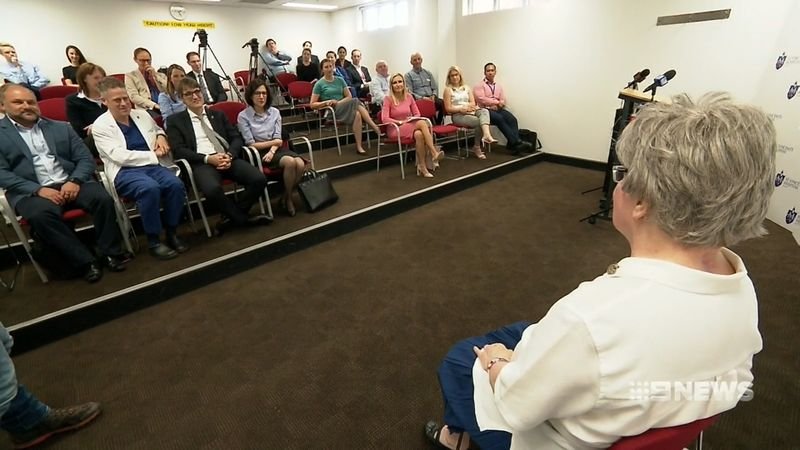 Following the procedure, Sr Carmel's tremors had disappeared - and also met with applause from St Vincent Hospital's neurosurgeons. (9NEWS)

The remarkable result was met with an emotional round of applause by her medical team.
St Vincent's neurosurgeon Dr Ben Jonker says unlike deep brain stimulation which is invasive and relies on electrodes, the ultrasound approach doesn't require any incisions.
"This is going to revolutionise the treatment of particularly tremor conditions," he said.
Dr Jonker says the new approach is currently used to treat one side of the brain.
"Typically if someone's got essential tremor if you can improve their dominant hand, get rid of the tremor in their dominant hand, you'll get rid of 90 percent of the disability that it's causing them," said Dr Jonker.
He says the risk of haemorrhaging is very low and only a small proportion of patients will feel temporary unsteadiness.
"There might be a small group of people, perhaps five or 10 percent who will notice some degree of unsteadiness on their feet after the procedure," he said.
In other parts of the world, the technology is also being used on patients with Parkinson's disease and with neuropathic pain.

Clink Link for more information
https://www.9news.com.au/national/essential-tremors-st-vincents-hospital-therapy-mri-brain-stimulation/d007c94f-6050-48aa-aaeb-7faccd043705